A few years ago, I shared my personal thoughts on Tieks by Gavrieli foldable ballet flats on my parenting blog, Mom Spark. Even Oprah likes 'em. Have you heard of Tieks?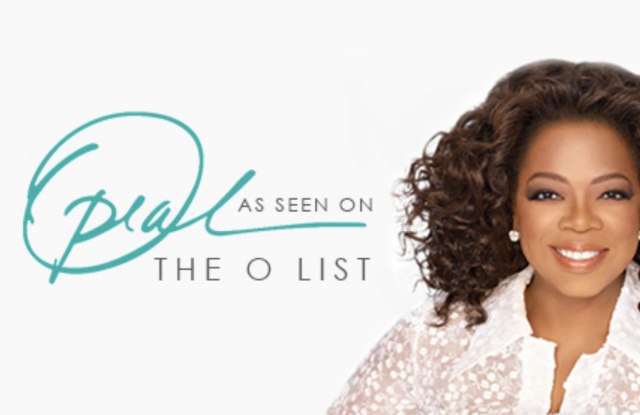 If not, Tieks shoes are modern, foldable ballet flats that are available in a slew of colors and patterns. Tieks are known for their comfort and finest Italian leather.
So, do Tieks live up to their hype? I wanted to find out, so I got in touch with Tieks and was fortunate enough to receive a pair for review – Cardinal Red. ($175)
When I first tried on the Tieks by Gavrieli, they were comfortable but needed a bit of breaking in. This may not be the case for everyone, but it is very common with me with just about any shoe. The Tieks rubbed a bit on the top of the foot, but after a week of wearing them, they stopped rubbing and were very comfortable.
The bottoms of all Tieks include blue rubber patches, which make the ballet flats non-skid and add comfort. Not slipping is a good thing, I'm klutzy enough as it is. Plus, the blue patches are kinda cool.
Tieks also have a blue stripe on the back of the flats that match the rubber patches on the bottoms. It is a cute accent that makes Tieks unique.
So, what is the verdict on Tieks? I really love them. They are easy to put on, store in a bag or purse and are super comfortable. The flats also go with a million different outfits and add the perfect about of pop of color to a wardrobe. Love. The only problem is that I want every color now.
They are pricey, yes, but with high-quality Italian leather, they are sure to last a very, very long time. I would guess that the longer you wear them, the more comfortable they become, too. So, I say they are worth the investment.
Learn more about Tieks by visiting www.tieks.com.
Have you tried Tieks yet? Here are a few that I am thinking about purchasing next!
Arabian Nights (aren't they seriously beautiful?)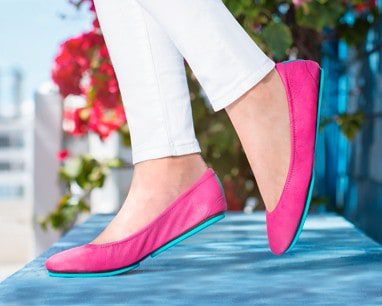 What color would you choose for your Tieks?
I received a pair of Tieks in return for this review. Thoughts are my own.